with Louise Dennison
Two day Workshop - 18 CPT, Activity 1
2019 National CPT Event proudly brought to you by the RAoA
MELBOURNE 16-17th March 2019 CONCLUDED
PERTH 23-24th March 2019 CONCLUDED
SYDNEY 17-18th August 2019
BRISBANE 24-25th August 2019
ADELAIDE 28-29th September 2019
Register and pay for this Workshop
What is Zen Reflexology?
Zen Reflexology is a fusion of Reflexology, meridian acupressure and aromatherapy focusing on the hands and feet. Not only can we access the whole body through the reflexology points on the hands and feet, but every meridian also starts or ends on the hands and feet. This fusion of modalities enhances the therapeutic effect.
The meridians are energy pathways which flow through our body. It's found in the wisdom of traditional Chinese medicine, known as the life force of Chi or Qi and western science knowledge of quantum physics. If these meridians become stagnant or blocked they can ultimately cause our energy to become unbalanced which may result in feeling generally unwell or fatigued.
In this workshop with clear and demonstrated instruction, you will have the ability to access each meridian and clear it to result in enhanced wellness. You will learn how to clear the 12 meridian pathways in the body using specific meridian points on the hands and feet and how to combine it with your existing reflexology procedure. This technique can also be used on its own or to complement other bodywork techniques.
You will also learn the qualities of the essential oils used in the Herbal Foot Salts and Hand and Foot Crème and how these also strengthen the therapeutic effect of Zen Reflexology.
This weekend will bring the opportunity to up-skill and enhance your current reflexology practice. In my experience, once the meridian pathways are clear the reflexology procedure works with greater efficacy and speed resulting in quicker and more lasting results.
Your registration for this workshop includes:
2 full days of 80% hands-on practical and 20% theory training (Workshop commences 8:30am to 5:30pm both days)

50g Zen Hand and Foot crème (made by Louise)

50g Zen herbal Foot Salts (made by Louise)

Morning and afternoon teas

Workshop notes – emailed to each attendee prior to the workshop

Additional support via email is available after the workshop
For Enquiries please contact
About Louise Dennison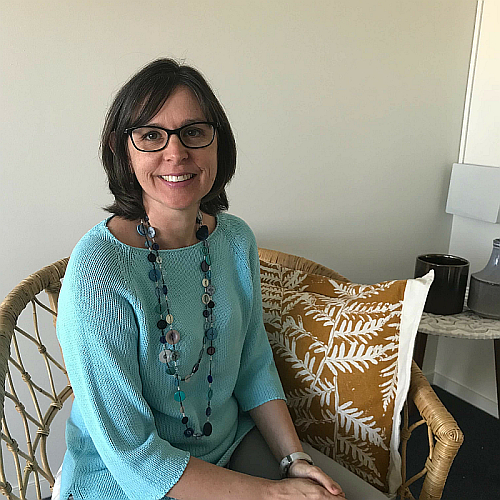 From a young age she has been interested in health, healing and wellbeing. Louise heard about reflexology while still at school and recalls being blown away by it! After leaving school she completed a Higher Diploma in Food and Nutrition, with her research project being 'The relationship of dietary habits to the development of stomach cancer'.
In 1997, Louise completed a Certificate of Reflexology, beginning the journey that would eventually lead her to co-create the Zentai technique with a colleague in South Africa. By 2004, they had developed their unique technique based on the understanding that its combination of five different modalities (zen shiatsu, acupressure, massage, essential oils and reflexology) was a more complete treatment than any one modality on its own. At this point Louise realised that reflexology could be rendered more powerful by incorporating essential oils into the process, and therefore she also set about creating a specially formulated crème, which she will give to each attendee as part of this 2 day workshop.
Louise moved to Australia with her family at the end of 2008. Zen Reflexology has now been developed and fine tuned to provide the perfect treatment for many conditions on both a physical and emotional level.
Register and pay for this Workshop
Some attendee feedback from our earlier Zen Workshops!
| | | |
| --- | --- | --- |
| "I think this is the best workshop I have done (and I've done a few!). I found it fascinating and am looking forward to using these new techniques". | "It was really interesting and I found it easy to learn and very practical. I feel this has increased my knowledge and understanding of the acupressure points I already use. Thank you so much". | "Zen Reflexology will be introduced into my coaching session as a way for clients to feel a deeper connection quickly/quicker and thus feel able to open up and release". |